Happy Fall!
Fall is my favorite time of year. I love the cooler weather, the changing leaves, pumpkin everything, and my favorite flower is in bloom...mums. In honor of the season, I have added a few Fall inspired items to my Etsy Shop, The Purled Ewe.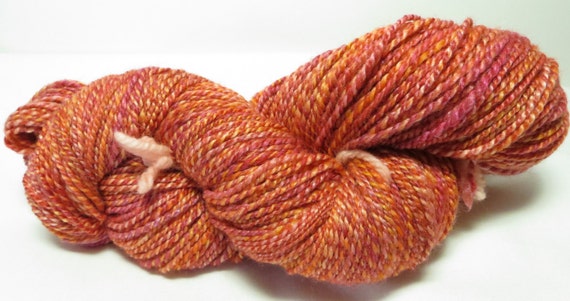 Feast your eyes on "Raspberry Tangerine Sorbet"
2 ply Hand spun, hand dyed yarn. Merino & Silk blend which makes it OH SO SOFT!
325 yards
This would make a lovely cowl or hat for the Fall season.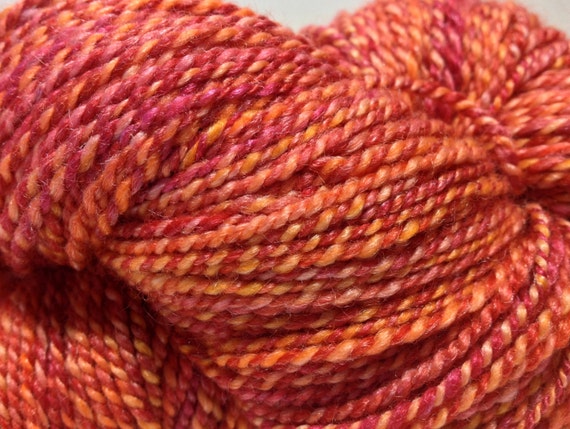 My latest project bag creation, "Trick or Treat." (Shown Above) Perfect for your on the go crafting or use it as a wristlet instead of carrying a purse for the day. Outside has happy Jack O Lanterns on it, inside fabric has candy corns. Small pocket within.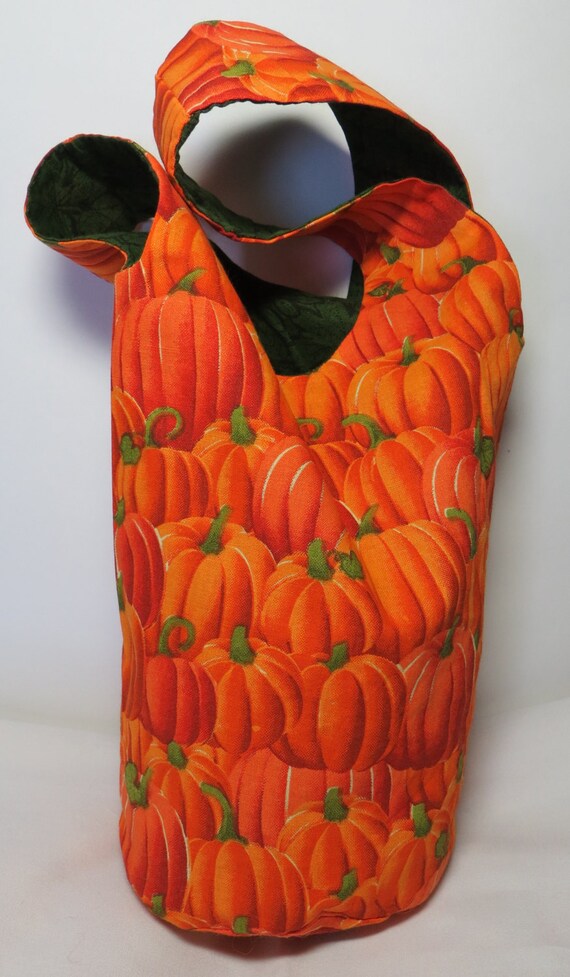 This item (shown above and below) was added to my shop last week. "Pumpkin Patch" project bag.
Pumpkins adorn the outside, while pumpkin leaves fill the inside.
I just love pumpkins and this bag is a tribute to that love.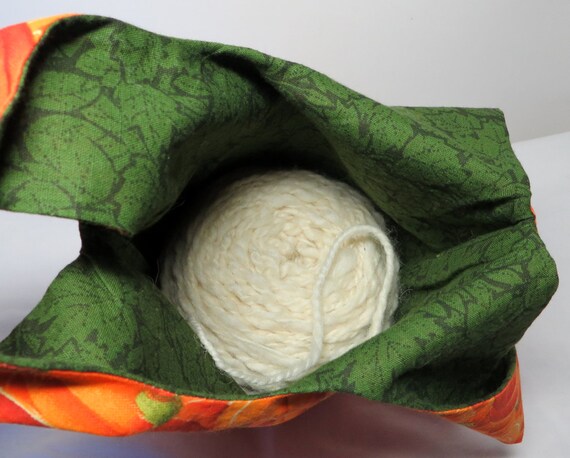 There's still time to enter into my October Giveaway for one of my project bags!
Deadline for entering is October 24th.