This post is dedicated to my History Professor husband. :)
I wanted to show you some lovely spinning images from the past. Here are some of my favorites...
This is from a French manuscript ca. 1470.
This one is a nun spinning thread while her pet cat plays with the spindle.
Netherlands, 1st quarter of 14th century.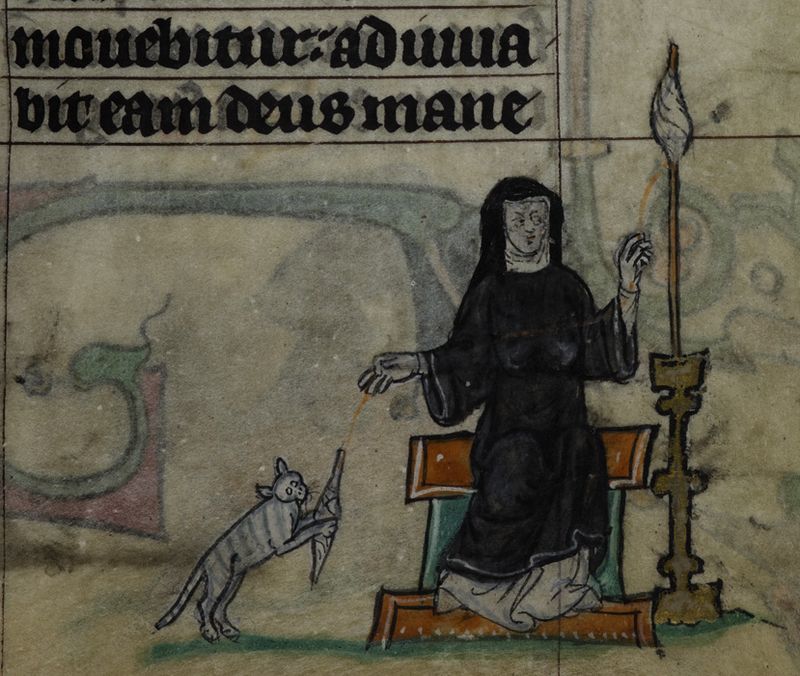 Woman at a spinning wheel being kissed by a man. Southern France & England. 13th-14th century.
Here is a woman with a distaff and drop spindle feeding her chickens. 14th c. England.
Love this one of a woman spinning flax. 15th c. France.
Woman spinning with a hand-crank wheel. 16th c. France.